Vision Therapy
Vancouver Island & Whistler
Dr. Mindy Blumberg Whistler
Dr. Joelle Greenaway Vancouver Island
Doctors of Optometry

 
Post-concussion
Vision Rehabilitation
With our comprehensive post-concussion assessments, we can develop a specialized plan to help you reach your goals. Treatment can include glasses and/or prism, filters, personalized at-home vision therapy, and in-office vision rehabilitation.
Our goal is to decrease post-concussion symptoms of mental fogginess, dizziness, and headaches. This treatment is designed to improve visual pathways in your brain using the fundamentals of neuroplasticity. This therapy allows the visual system to run more efficiently and automatically. When the system runs smoothly, you will feel like your eyes are working for you.
Vision & Learning
We use state of the art technology to assess whether your child's visual skills are helping or hurting him or her in school. With the Visagraph, we can actually watch how their eyes track while reading. This allows us to effectively diagnose visual issues that can interfere with learning.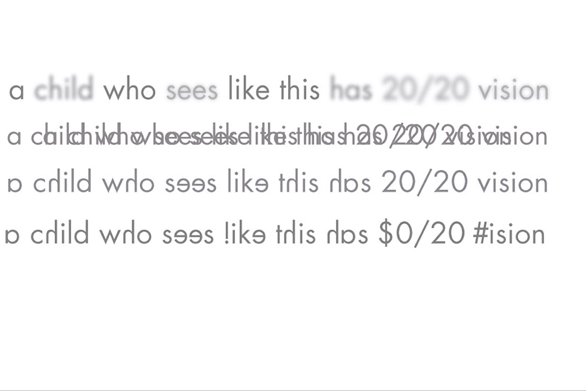 of visual-learning problems:
- Losing place or skipping small words
- Seeing text drift in and out of focus, or move on the page
- Avoidance or frustration when reading
- Eye fatigue
- Frontal headaches
Sports Vision
Vision therapy has been shown to directly improve an athlete's performance by improving depth perception, increased accuracy of eye movements, and reaction time. We will work on all of these techniques and enhance peripheral vision and visualization. A plan is created based on your visual function and the skills required for your sport. In Whistler, we work with the Canadian Ski Cross team and BC Alpine Ski Team. Olympians believe that their vision and focus is key to success.
STEP 1: An Eye Exam
Eye health is important! You must have had a comprehensive eye examination in the last 12 months. We work with FYidoctors to provide complete care.
STEP 2: Initial Assessment
This is a comprehensive assessment done to determine your visual skills and create a plan to improve your vision. Vision therapy works best when you are motivated and dedicated to reach your goals.
STEP 3: Therapy Plan
The duration of therapy will vary. We can work with you in-office and/or create a plan for at-home. This requires weekly adjustment for continued progress.
STEP 4: Re-assessments and progress checks
Are you meeting your goals? This is designed to re-test visual skills and monitor progress and to tailor a specific program for you.
STEP 5: Final progress check and graduation – You have accomplished your goals!
Book now - Vancouver Island
Dr. Mindy Blumberg
Whistler
213-4368 Main St.
Dr. Joelle Greenaway
Vancouver Island
1-1500 Waddington Rd. Nanaimo, BC
We welcome everyone to come in for an assessment to see if vision therapy and rehabilitation is right you. It's all about training your focus and helping you reach your goals.
Vision therapy is supported by ongoing evidence-based scientific research and uses the principles of neuroplasticity.